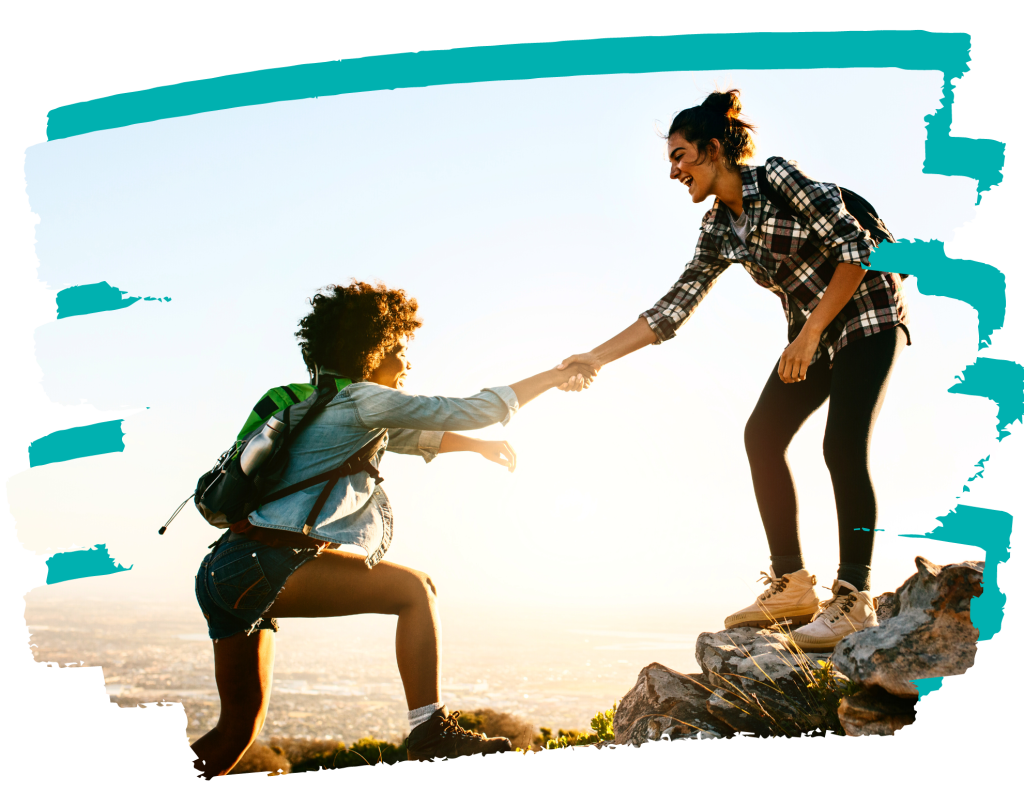 EVERYONE HAS MENTAL HEALTH
EQUIPPED offers online mental health courses and resources for young adults.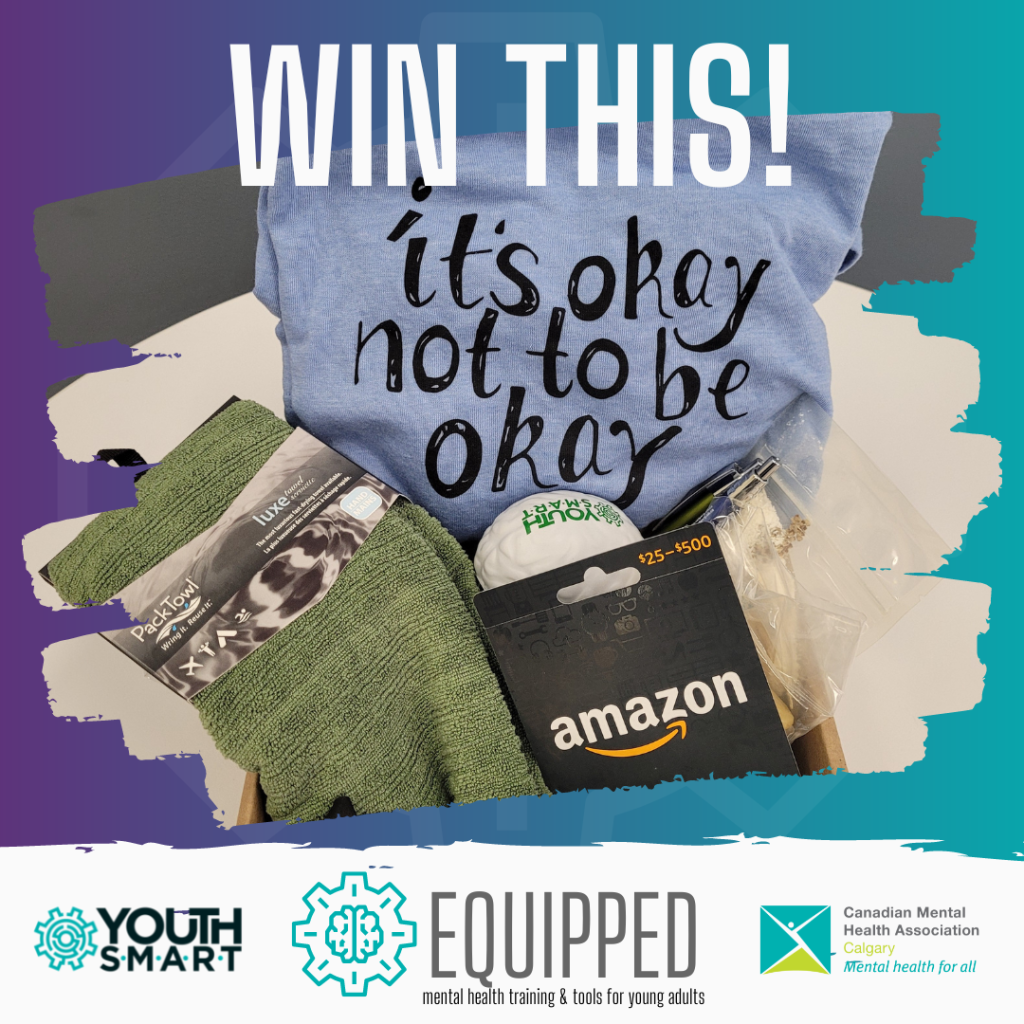 CONTEST ALERT!
Participants who complete a course between December 1 and 15 will be entered into a draw to win one of four prize packs!
Anyone who completes a course between December 1 and 15 will be automatically entered into the contest. Prize packs include a $25 Amazon card, self-care kit, "it's ok to not be ok" t-shirt, pack towel, and CMHA Calgary stationery.
A draw for the four prizes will be done on December 16. Winners' first names will be posted on social media and they will be contacted via their EQUIPPED registration email on December 16. Winners will not be asked to click on a link nor provide personal details. If you have any questions about the contest, email info@cmha.calgary.ab.ca. This contest is in no way affiliated with any social media platform.
Featured mental health Courses​ for young adults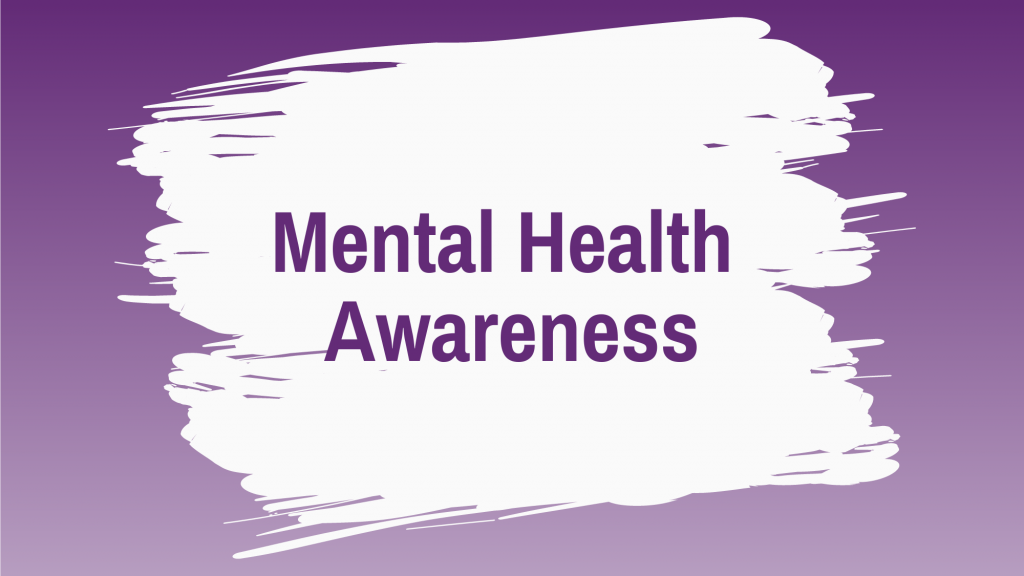 Mental Health
Awareness
This module is designed to create a better understanding of mental health and how to support your mental well-being.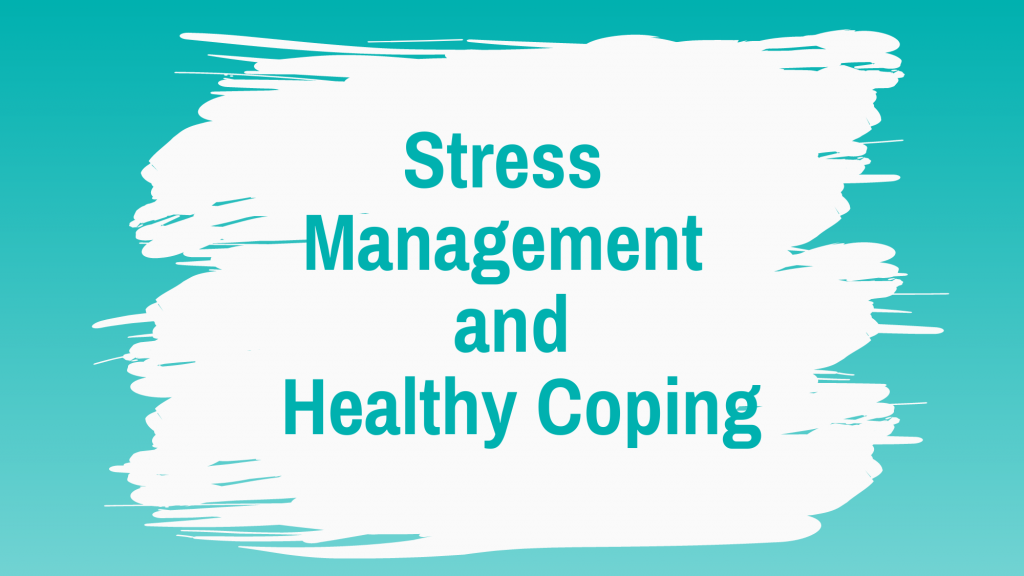 Stress Management
and Healthy Coping
This module is designed to equip you with the knowledge and skills to deal with stress and find healthy coping techniques.

EQUIPPED is a program provided by the Canadian Mental Health Association – Calgary Region (CMHA Calgary).

EQUIPPED is an extension of CMHA Calgary's YouthSMART educational program offered to students Grades 7-12.
Learn about equipped: mental health courses for young adults
EQUIPPED offers mental health courses and tools for young adults. It provides an online platform for learning through modules and workbooks. EQUIPPED builds on the basic concepts taught in YouthSMART, but expands knowledge for a slightly older audience of emerging adults – ages 16 to 24.
As of 2022, two courses are available. Our free courses take about an hour to complete and include a downloadable workbook. As such, you can complete both the course and the workbook together, or you can choose to start with whichever fits your learning style.
Learn more about EQUIPPED and how you can support the development of future mental health courses here.